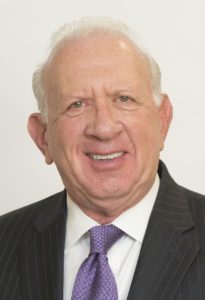 Allan Sabel
President & CEO
Allan Sabel specializes in the adjustment of commercial, industrial and large residential losses and is licensed throughout the United States. He founded Sabel Adjusters in 1980.
As a recognized expert in the field, Allan has been interviewed on a number of radio talk shows, sharing his public adjusting insights with listeners. He regularly provides litigation support to trial attorneys regarding insurance matters. He also has guest lectured at the University of New Haven and has been quoted by the website Insure.com.
Allan's experience isn't limited to just Connecticut. Over the course of almost four decades as a public insurance adjuster, he has worked around the country, in areas hard-hit by earthquakes, hurricanes, and hail storms. Most recently, Allan provided extensive services to clients significantly affected by Super Storm Sandy.
As a result of his dedication to his clients and the public insurance adjusting profession, Allan received the Senior Professional Public Adjuster (SPPA) designation, the highest honor the National Association of Public Insurance Adjusters (NAPIA) bestows upon members. He has served on many committees including NAPIA's Legislative Affairs Committee. Allan was a founding member of the Connecticut Association of Public Insurance Adjusters (CAPIA) and has previously served two terms as its president. Currently, he serves as an advisor to CAPIA's Executive Board of Directors.
Allan graduated from the University of Miami with a BBA in Finance with a concentration in Insurance.