Who We Are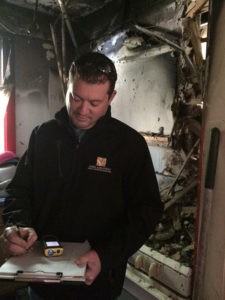 We're a third-generation family-run public insurance adjusting firm founded in 1980. Our family legacy and heritage allow us to establish personal and real human connections with the surrounding community and with you, our clients.
Sabel Adjusters' team has close to 100 years of combined experience in the industry. Our group of experts includes building damage specialists, public adjusters, estimators, structural engineers, inventory specialists, and CPA's, who understand the claims process.
Our mission is to help put your life back in order as seamlessly as possible after a disaster and related property loss.
We prepare, present and handle your insurance claim, taking the burden off of you.
We ensure you are rewarded with the best recovery possible in a timely fashion.
Public Adjusters work for YOU to protect YOUR interests.
We are a professional public insurance adjusting firm, accredited by NAPIA, CAPIA, and MAPIA. This means we are certified by the National, Connecticut, and Massachusetts Associations of Public Insurance Adjusters.