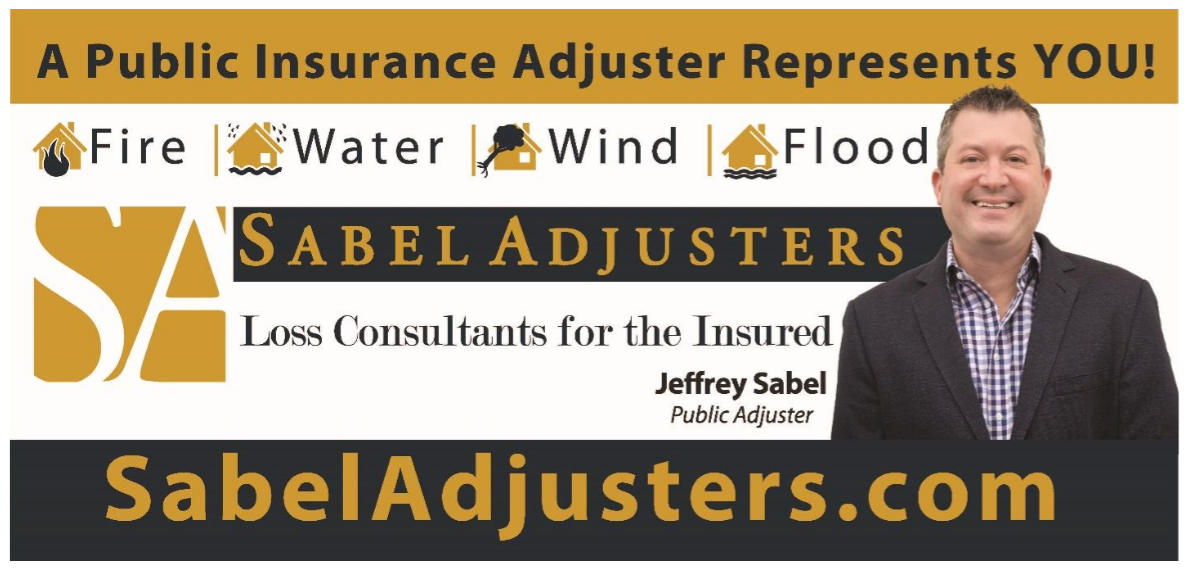 When experiencing an insured property loss due to fire, wind, water or mold, you could be overwhelmed not only by the loss, but by the paperwork and legalese you have to wade through when understanding your insurance.
If confronted with an insured property loss, it can be hugely beneficial to hire a public insurance adjuster (PA) instead of trying to do everything yourself. Most people are unaware of the role a PA can play in securing the maximum settlement for their property insurance claim.
Public insurance adjusters are licensed professionals who prepare, document, and submit insurance claims on behalf of home and business owners. As an expert who works only for the policyholder and never for the insurance companies, public adjusters fight for the insured to get them everything they are rightfully owed under their insurance contract.
The adjuster your insurance company sends works for them. Although your insurance may send an adjuster and make you feel like they have your best interest in mind, at the end of the day that adjuster's job is to make the insurance company pay as little as possible. And if your policy is from a national company, they might send an out-of-state adjuster whose unfamiliarity with the area might get you a lower claim than you deserve.
Sabel Adjusters is a public insurance adjuster with extensive experience handling claims for both residential and commercial property losses. Basically, we provide guidance to simplify your property claim, resulting from fire, water, wind or mold damage, while advocating on your behalf with your insurance company. We work on a contingency basis and our fee is generally more than offset by a significantly higher settlement.
With offices in Sandwich & Plymouth, MA, Cranston, RI, and Bridgeport, CT, we have you covered. Sabel Adjusters is your answer when confronted with an insured loss. Remember, a Public Adjuster represents YOU!
Sabel Adjusters, LLC is a proud member of the National Association of Public Insurance Adjusters (NAPIA), the Connecticut Association of Public Insurance Adjusters (CAPIA) and the Massachusetts Association of Public Insurance Adjusters (MAPIA).