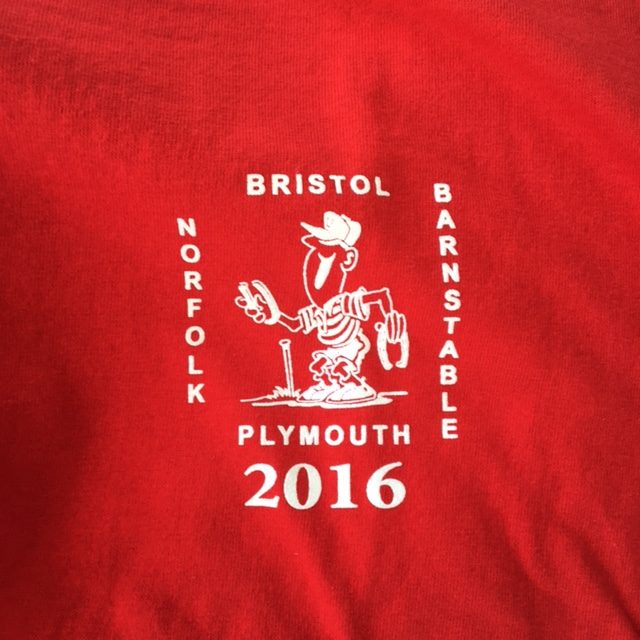 The Fire Chiefs Horseshoe Tournament encompassing the counties of Bristol, Plymouth, Norfolk and Barnstable was held this summer. This year, the event expanded upon the success attained in the past.
This from Easton Fire Chief Kevin Partridge: "Sabel Adjusters and RebuildEx have been great sponsors for our 4 County Chiefs Horseshoe Tournament. For the 3rd year in row they have made generous donations to support this event. This year we were able to donate $1500 to both the Special Olympics of SE Mass and 21 Friends, an organization that helps families who have children with Down Syndrome, both wonderful organizations. Jeff Sabel and Buz Artiano, Jr. are both very generous and the Chiefs are very thankful for the support."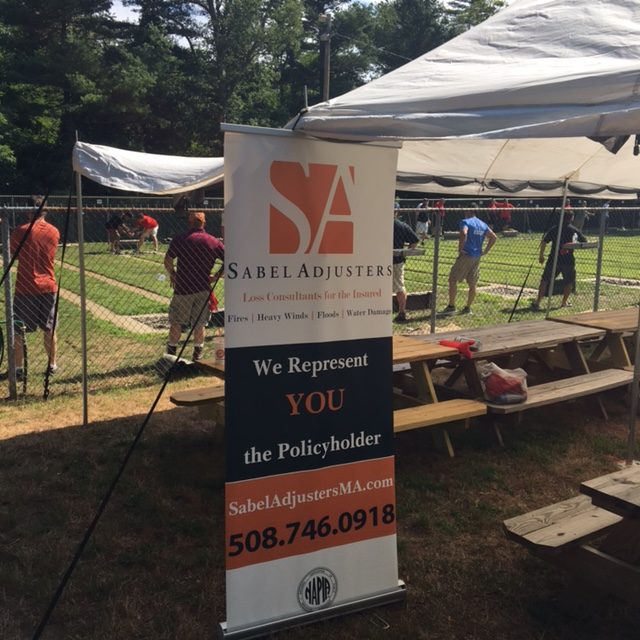 Jeff Sabel, President of Sabel Adjusters, elaborated on his firm's involvement. "The Fire Chiefs are there for the communities they serve every day. The 4 County Horseshoe Tournament sponsorship by Sabel Adjusters and RebuildEx is a way for us to thank the Chiefs for their service. Their donations this year to Special Olympics and 21 Friends solidifies why we are involved. This is a great event and we are happy to be supportive of the Chiefs and the organizations they donate to."
Sabel Adjusters is a public insurance adjusting firm with extensive experience handling claims for both residential and commercial property losses. With offices Sandwich & Plymouth, MA, Cranston, RI and Bridgeport, CT, they have you covered.
RebuildEx offers 24/7/365 emergency response services as well as complete restoration services within Eastern Massachusetts, the South Shore, Cape Cod and all of Rhode Island. They have offices in Newton, Carver and Providence.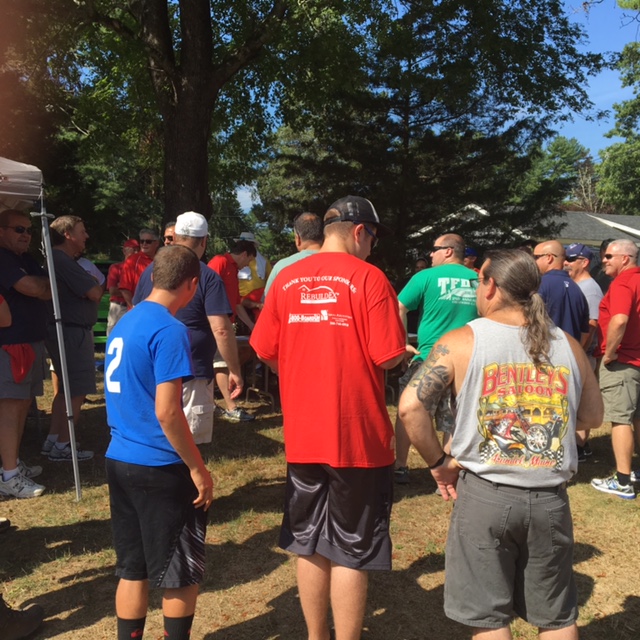 Sabel Adjusters, LLC is a proud member of the National Association of Public Insurance Adjusters (NAPIA), the Connecticut Association of Public Insurance Adjusters (CAPIA) and the Massachusetts Association of Public Insurance Adjusters (MAPIA).