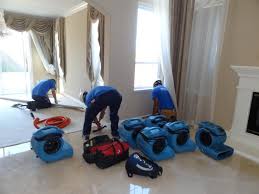 When experiencing a loss, it is the insured's duty to protect their property and home insurance claim from further damage. In order to complete necessary emergency repairs and mitigate the loss, restoration companies are usually one of the first responders on the scene. Depending on the incident, this can involve boarding up broken windows, turning off the main water pipes, removing damaged building materials, removing personal property to protect from potential mold growth, or extracting standing water and drying. While utilizing a restoration contractor is a necessary part of managing the recovery of an insured loss; their role in this complicated process must be properly understood.
A restoration contractor's role is to repair the damaged property to its original state. Their expertise and training is focused on restoration and mitigation – not on filing claims on behalf of the insured.
"It is in the best interest of all policyholders to understand that restoration professionals are not trained or licensed to offer advice about the insurance claims process."

– National Association of Public Insurance Adjusters
Public insurance adjusters are licensed professionals who prepare, document, and submit insurance claims on behalf of home and business owners. As an expert who works only for the policyholder and never for the insurance companies, public adjusters fight for the insured to get them everything they are rightfully owed under their insurance contract.
Why is this important? Because although the majority of restoration contractors follow the laws under which they are required to work, there are some contractors who do not. When restoration contractors attempt to manage the insurance claims process on behalf of the insured, they are breaking the law. This infraction is known as the Unauthorized Practice of Public Adjusting.
Understanding the difference between Public Insurance Adjusters and Restoration Contractors will save you time and money in the long run.
Sabel Adjusters, LLC is a proud member of the National Association of Public Insurance Adjusters (NAPIA), the Connecticut Association of Public Insurance Adjusters (CAPIA) and the Massachusetts Association of Public Insurance Adjusters (MAPIA).